BEHIND THE SCENES AT AUTHOR APPEARANCES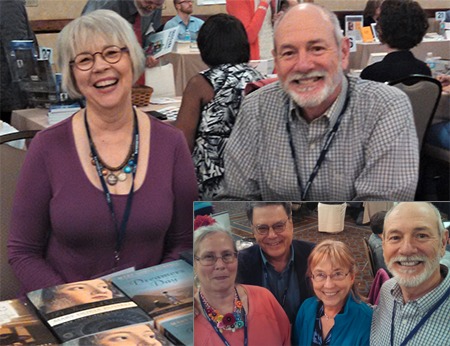 Ohioana Book Festival 2017 – The 2017 Ohioana Book Festival drew 2,000+ visitors who met with over 120 authors. My author neighbors at the event were a delight: Mary Doria Russell, Mary Newman and John Kachuba.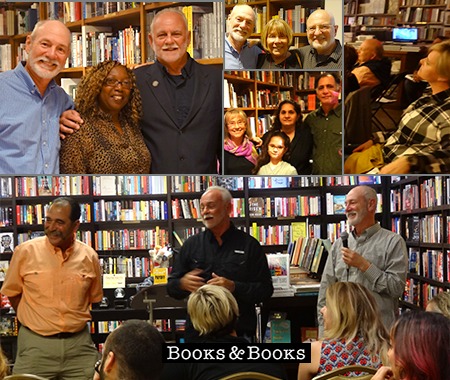 South Florida Tour 2017 – The South Florida SKINNY YEARS tour was an amazing experience: three book events in four days in Key West and Miami. I was joined by family and friends going back to my childhood who were the inspiration for the novel. (Jan. 2017)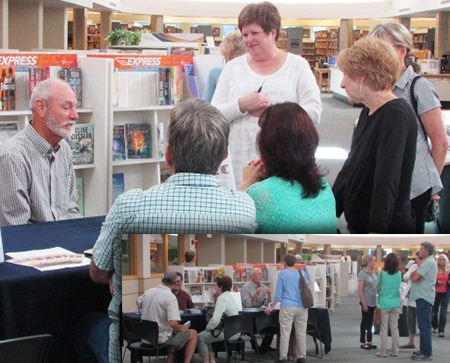 Washington-Centerville Library – Library meet and greet that  included fellow author John Kachuba. Many thanks to Sue Shay for organizing the event. (9-12-16)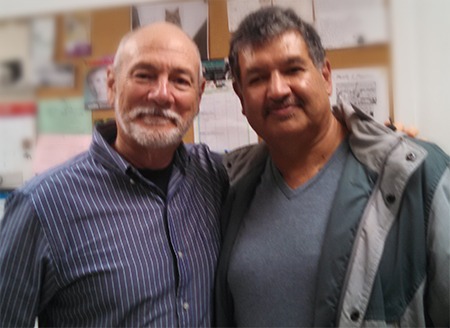 KKUP Radio Interview – Cupertino, CA – Post interview photo with Jesus Orosco, the host of Alma Latina on KKUP in Cupertino CA. (3-5-16)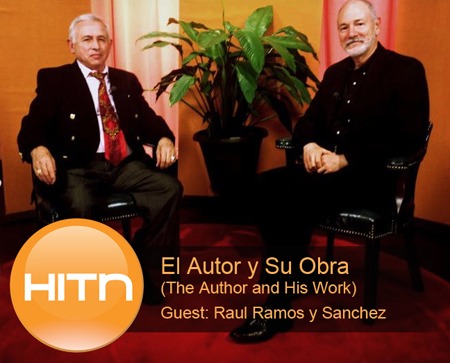 HITN TV Interview – On the set of the New York City studios of HITN during an appearance on El Autor y Su Obra hosted by Jose Nieto. (10-26-12)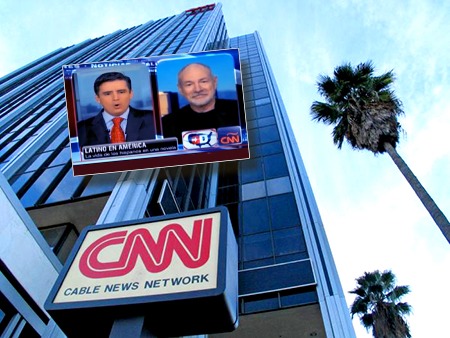 CNN en Español – On the promotional tour of HOUSE DIVIDED, I was invited to appear on CNN en Español hosted by anchor Juan Carlos Lopez. I spoke to Juan Carlos, who was in Washington D.C., from this Los Angeles high rise in a closet-sized room with a single chair facing an automated camera about three feet away. Not an atmosphere that says "relax." (2-23-11)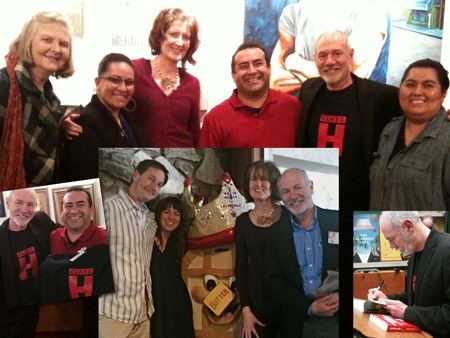 Various venues – Southern California Mini-Tour – Some shots with friends taken at Vroman's Books in Pasadena and on break from the Southern Califorina Writers Conference. February 2011.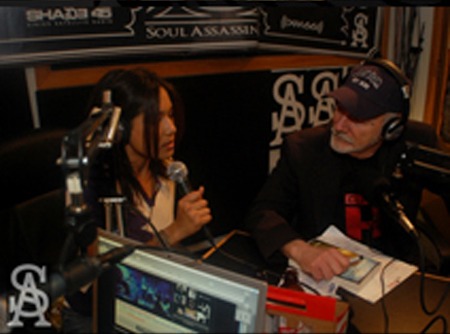 Soul Assassins studio – Burbank, CA – In the Soul Assassins' studio with la bella Veronica Jacuinde as we tape a show for The West Wing on Shade45 on Sirius satellite radio. Rising hip hop stars Malcolm & Martin appeared later on the show hosted by DJ Muggs, Mr. Choc with guest DJ Revolution. Produced by hermano ErnDogg. (2-17-11)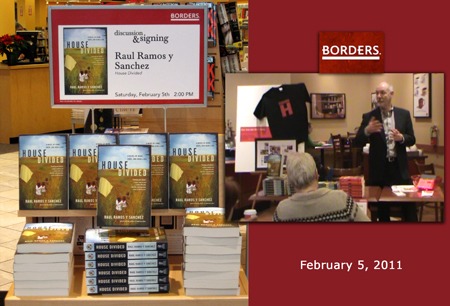 Book signing at Borders in Dayton, OH – A composite of photos from a book signing plus Q&A. It was a busy Saturday that included two radio interviews along with the Borders event. (2-5-11)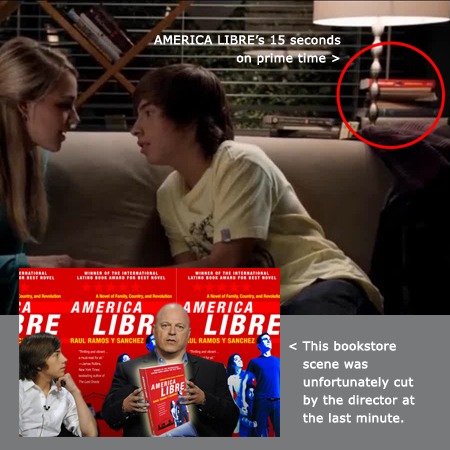 Set Prop – ABC's NO ORDINARY FAMILY – Thanks to my editor at Grand Central Publishing, AMERICA LIBRE appeared as a prop in a bookstore scene on ABC prime time drama NO ORDINARY FAMILY. (12-7-10)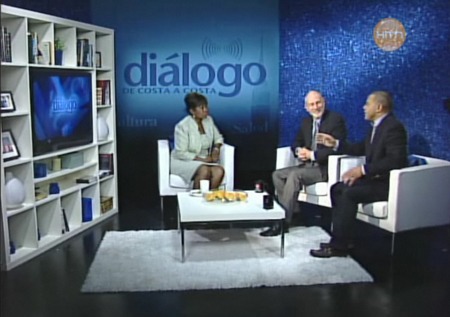 HITN – Dialogo de Costa a Costa – New York, NY – On the air during the show aired nationally over the HITN Spanish-language cable network. The topic was the Latino vote in the recent elections. (11-30-10) The HITN team was gracious and professional. I was amazed at their savvy in producing a live TV broadcast. (11-30-10)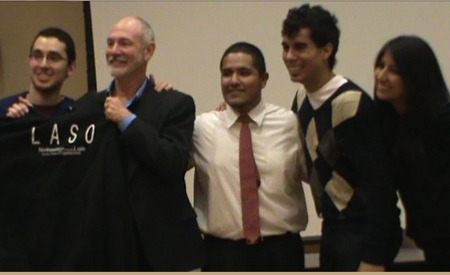 Latin American Student Organization – Northeastern University, Boston – With LASO officers Bryan Munoz, Luis Escobar, Gabe Colon and Stephanie Moncayo who invited me to speak during Hispanic Heritage Month. (10-14-10)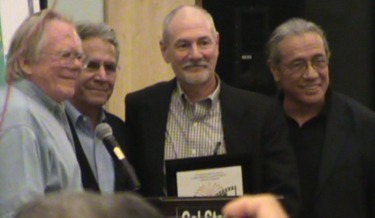 Latino Literacy Now Books Into Movies Awards – Los Angeles – I was honored to receive the First Place Books Into Movies Award in the Action & Adventure category from (left to right) Kirk Whisler, Dennis Hernandez and Edward James Olmos of Latino Literacy Now. (10-9-10)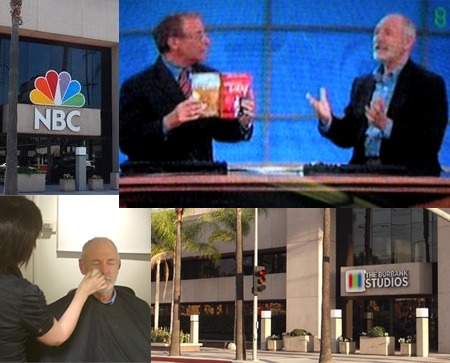 KVEA TV's En Contexto – NBC Studios, Burbank, CA – Journalist and Latin American political expert Ruben Luengas, host of KVEA's En Contexto, was serious and professional on the air but quite jovial off-camera. He invited me back for the sequel to AMERICA LIBRE. (9-25-09)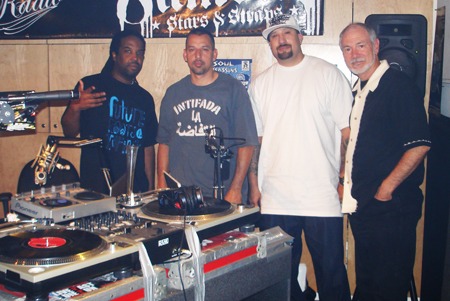 Sirius Satellite Radio: Soul Assassins | The West Wing | Burbank, CA – My appearance on the Soul Assassins show on Sirius satellite radio was a high energy experience. From left to right: DJ/host Mr. Choc, show producer Ern Dogg, special guest B-Real of Cypress Hill, and a Cheech Marin impersonator. (9-24-09)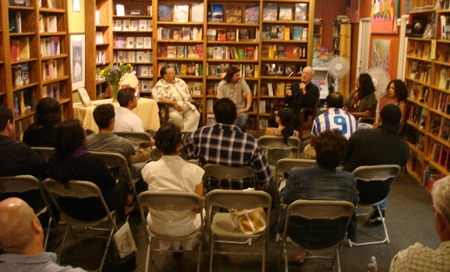 Libreria Martinez – Santa Ana, CA – The panel discussion on the issues raised by AMERICA LIBRE at Libreria Martinez included Abel Salas, editor of Brooklyn & Boyle, and author Juan Manuel Casas. I was heartened by the comments from several LA-area readers who expressed their approval in seeing the plight of their community shared with the world. (9-23-09)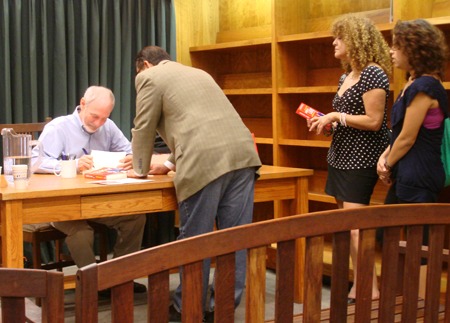 Vroman's Books – Pasadena, CA – We had a terrific turnout for the event at Vroman's Books. The first person in line for signed copies of AMERICA LIBRE was California Senator Gil Cedillo who bought 10 copies. I later learned AMERICA LIBRE was #2 in Fiction sales for the week at the largest and oldest independent bookstore in the LA area. A favorite venue for celebrity authors, Vroman's events in the last month included signings for Ralph Nader, Andy Williams, and Kathy Griffin. (9-21-06)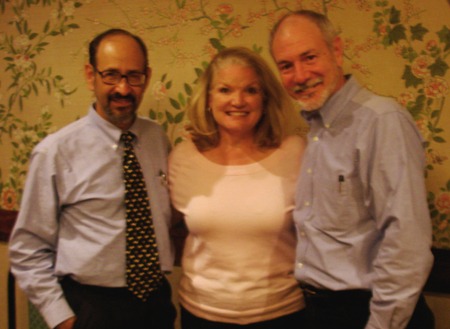 Heritage of America – Bakersfield, CA – Dr. Jess Nieto and his wife Peggy at the Heritage of America presentation of AMERICA LIBRE in Bakersfield. The Nietos were wonderful hosts and Jess also arranged for three college appearances while I was in the SoCal area. Jess' passing in 2017 was a loss to the community and his family and friends. (9-16-09)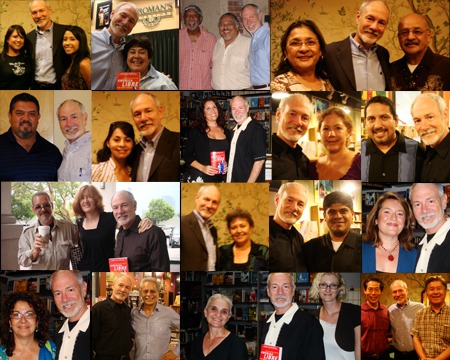 Various Venues – SoCal Tour September 2009 – It was terrific to see old friends — and make many new ones. Far and away, the best part of the two-week September 2009 tour. My deepest thanks to all of you.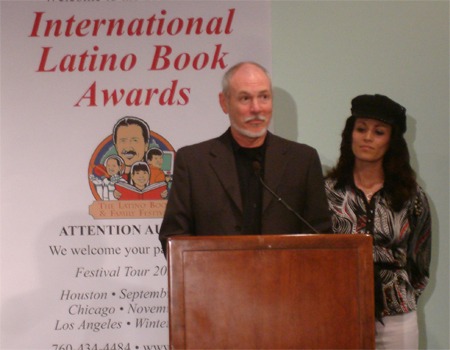 International Latino Book Awards – Los Angeles – After my stint as the presenter of the Non-Fiction English category, I was elated and surprised to be called back to the stage to receive the award for best novel (adventure or drama) at the International Latino Book Awards.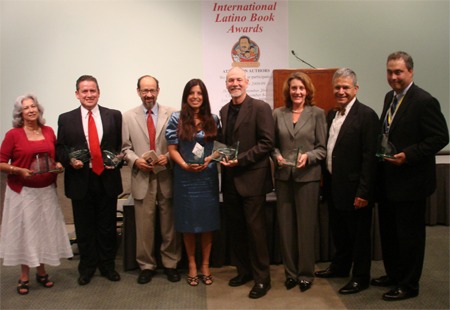 Winners at the International Latino Book Awards – Left to right: Mary Andrade, author of Day of the Dead, A Passion for Life; Ruben Ruiz, author of The Richest Latino in America; Dr. Jesus Nieto, Vice President of Latino Literacy Now; Jaime Martinez Wood, author of Latino Writers and Journalists; Raul Ramos y Sanchez, author of America Libre; Marla Norman, HarperCollins Publishers; Dennis Hernandez, President of Latino Literacy Now; Gary Urda, Atria Books.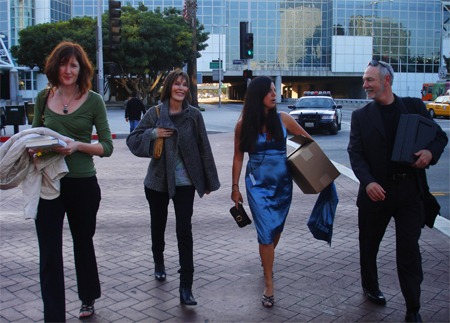 Castiglia Literary Agency clients and agents – Two winning authors at the International Latino Book Awards made it a good day for the Castiglia Literary Agency. From left to right: my agent, Sally van Haitsma; agency founder Julie Castiglia; author Jamie Martinez Wood; and a street person being kept under surveillance by the LAPD squad car in the distance.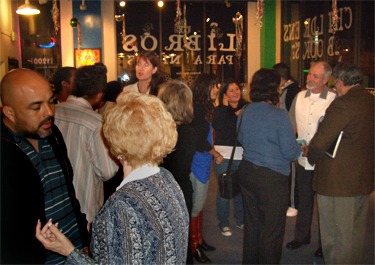 Book Signing at Libreria Martinez – Los Angeles – I was honored to take part in a book signing at Libreria Martinez, a landmark SoCal bookstore owned by MacArthur genius grant recipient Rueben Martinez.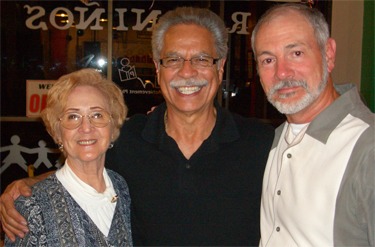 My mom, who came to Los Angeles for the Libreria Martinez event, received a warm welcome from our gracious host, Rueben Martinez.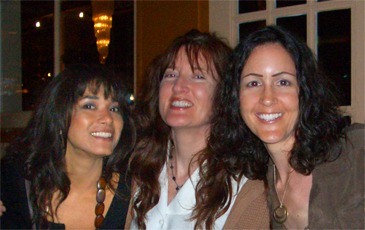 Enjoying the festivities at Libreria Martinez are Veronica Jacuinde of La Luz Public Relations; my agent, Sally van Haitsma; and my sister, Ronda Broughton.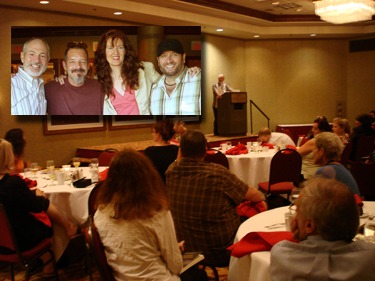 Southern California Writers Conference – Los Angeles – A shot of my stint as Saturday night speaker at the conference held 9/28-9/30. Inset photo from L to R: the author, conference founder Michael Steven Gregory, my agent Sally van Haitsma, along with columnist and conference staffer Edwin Decker.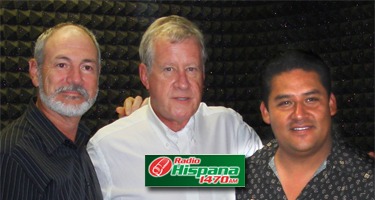 En La Linea con El Araña, 1470 AM – San Diego – In the studio with Pieter Speyer, known to his Spanish-language audience as El Araña, and his co-host Gabriel Landin.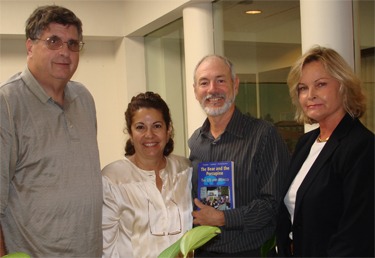 Institute of the Americas – Catherine Speyer, (far right) introduced me to Ambassador Jeffrey Davidow, the former U.S. ambassador to Mexico, and Isabel Escalle of the Institute of the Americas. During our visit, I received a signed copy of Ambassador Davidow's book, The Bear and the Porcupine – a must read on U.S.-Mexico relations.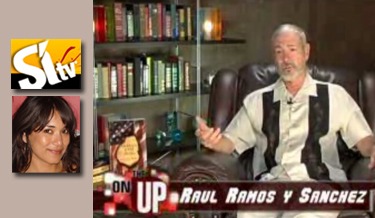 Veronica Jacuinde –  Over a two-week period, I attended a series of appearances in Southern California promoting America Libre arranged by Veronica. The eight interviews and book signings were set in motion by Veronica, a producer/reporter for SiTV. After reading a news story about the novel, Veronica not only invited me to appear on her show, On The Up, she also referred me to a number of colleagues in the SoCal media.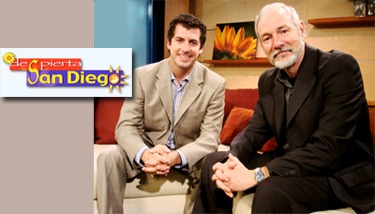 Despierta San Diego Univision 17 TV – San Diego – Abelardo Rodriguez, co-host of Despierta San Diego, taped a series of segments with me for the number one TV morning show in the area. Despierta San Diego airs Monday through Friday on KBNT Univision 17.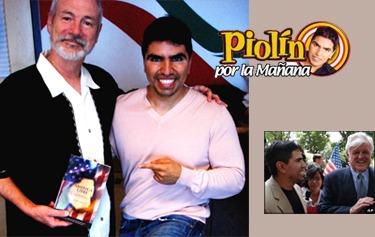 Univision Radio – Piolin por la Mañana, heard in 27 cities across the country, is the top morning radio show in the U.S. – in any language. On June 14, Eddie "Piolin" Sotelo delivered over one million letters from his listeners urging Congress to support humane immigration reform. A week later, I was honored to appear on Piolin's show.
See Author Media Highlights

These Days KPBS Radio – San Diego | Guest host: Alison St. John. – Best-selling novelist Khaled Hosseini is a tough act to follow. Only a week before, the author of A Thousand Splendid Suns sat in the same guest chair on These Days, a highly regarded public radio program on KPBS in San Diego.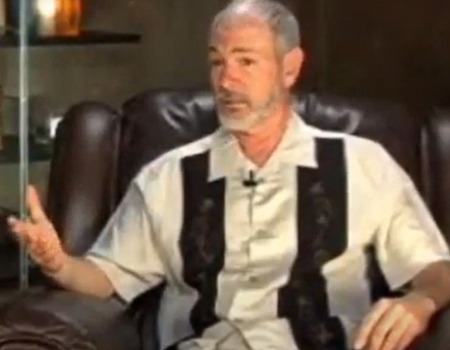 On The Up | SiTV – SiTV is a national network that broadcasts English-language programming for young Latino viewers. The banter of the young SiTV production crew kept me relaxed as Veronica Jacuinde asked off-camera questions. The material aired as a series of 90-second segments.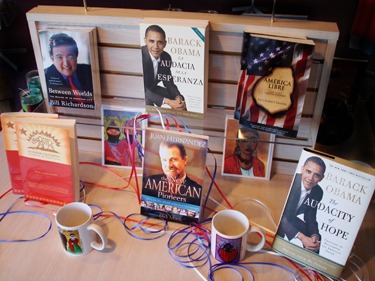 Book signing – Libreria Martinez – A former barber who turned his customers' reading interests into a string of bookstores, Rueben Martinez is an icon in the Latino literary world – and a MacArthur genius grant recipient. Rueben, along with store manager Alice Solis and marketing manager Jess Badillo, made me feel welcome during my June 13th book signing and gave America Libre a place of honor in their widely-respected Santa Ana bookstore.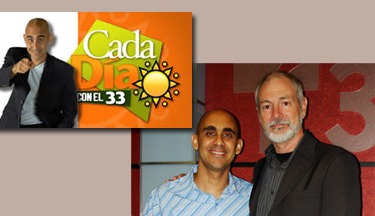 Zeji Ozeri, the energetic host of Cada Dia on Telemundo 33 TV, taped a series of interviews with me about America Libre. Cada Dia is an arts and entertainment feature broadcast several times each day in the San Diego and Tijuana market.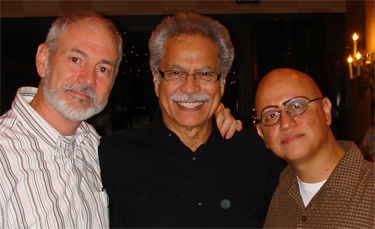 Book signing – College Board Conference, Los Angeles – In a gracious gesture, Rueben Martinez of Libreria Martinez invited me to join him and his staff at the College Board Conference of Latino Educators held at the Westin Hotel in Los Angeles. Reuben was a featured speaker along with author Alex Espinoza whose debut novel Still Water Saints has garnered wide critical acclaim. I was honored to be included in this respected event – and outstanding company.
Primera Edicion KMEX TV – Los Angeles – On the set of Primera Edicion inside the palatial Univision studio in Culver City, three robot cameras scuttled across the floor as anchors Rolando Nichols and Francisco Pinto shifted between the news, sports, and weather sets before finally gathering around me on the couch where I was interviewed in two segments sandwiching the news. Producer Dina Rodriguez's team worked like a Swiss watch in the perform-without-a-net world of live television. No photos were allowed on the set at Univision affiliate KMEX.